Why are politicians acting like influencers?
Vivek Ramaswamy's shirtless workouts and rap covers helped him build a beachhead in the 2024 campaign. Is his content-focused strategy a replicable playbook for future candidates?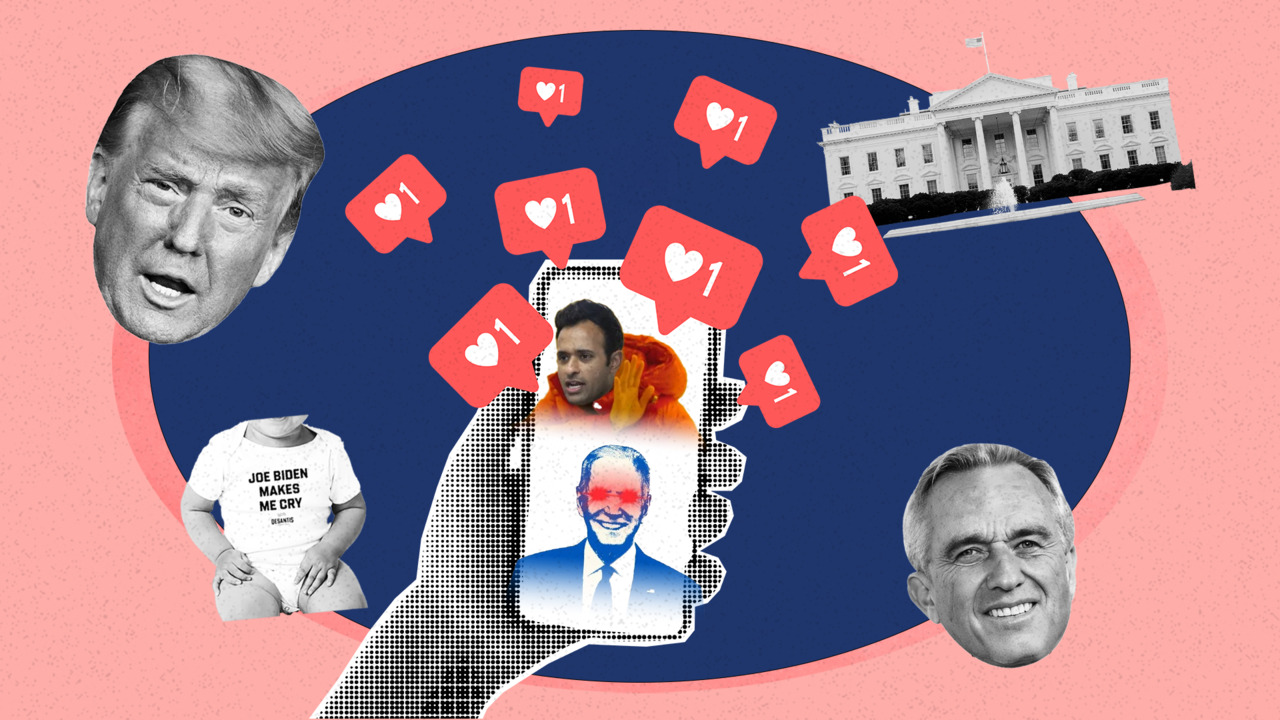 Donald Trump was the Twitter president.
Joe Biden is slinging Dark Brandon merch.
And now, candidates in the 2024 GOP field are adopting many of the same marketing tactics that voters are more used to seeing from social media influencers such as Jake Paul, Tinx and Dave Portnoy.
Is this because American politics has hit a new bottom? Or is the pivot toward influencer marketing on the campaign trail a clever solution?
This election cycle candidates are struggling to fundraise and to penetrate the increasingly fragmented media ecosystem. Watch this video to see what POLITICO's Alex Keeney finds as he explores whether emulating influencers is delivering results.