Carol Alt shares 91-year-old mom's reaction to her joining OnlyFans: 'You gotta roll with the times'
'80s supermodel and actress Carol Alt told Fox News Digital her decision to join OnlyFans was not about the money. Carol's 91-year-old mother was in support of launching an account.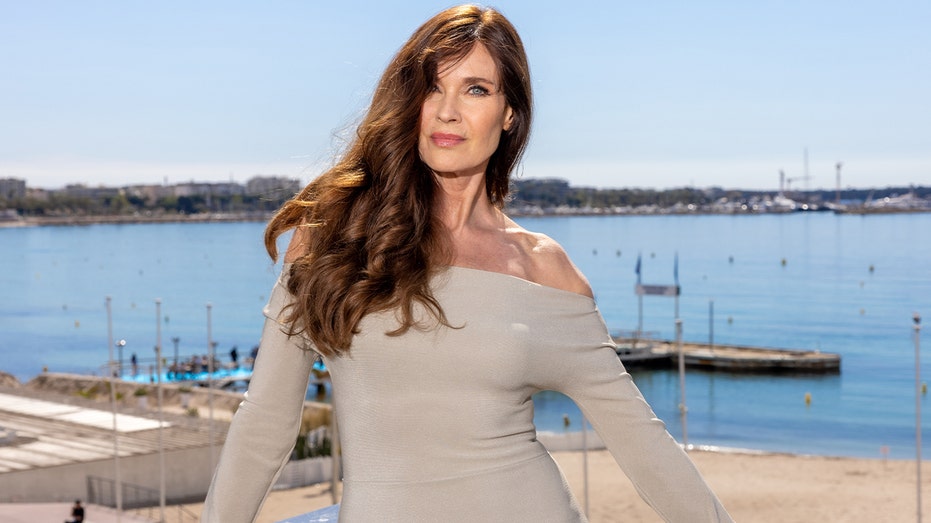 Eighties supermodel and actress Carol Alt is getting some family support for her decision to launch an OnlyFans page.
In an interview with Fox News Digital, Alt, 62, shared how her 91-year-old mother reacted to her launching an account on the subscription-based social media platform known for adult content. 
"My mom's 91, and I said, 'Mom, you know, this is the times, this is the pros, this is the cons' and my mom, God bless her, she looked at me, and she said, 'You gotta roll with the times.'"
Carol went into detail on why she decided to create an OnlyFans account, and it has nothing to do with money – but she has an idea on how she will spend her earnings.
'80S SUPERMODEL CAROL ALT, 62, JOINS ONLYFANS, PROMISES 'TASTEFULLY DONE' NUDE PHOTOS
"It was such a major decision. It was a really, really big decision," she began. "There were so many things that I had to think about. First, I had to think about what I wanted to put on there. Second, I had to think about who owned the content. It was about empowerment. It was about control."
Carol said some people believed she joined the platform for monetary gain, but she told Fox News Digital that wasn't the case. 
WATCH: Carol Alt shares how her 91-year-old mother reacted to her joining OnlyFans 
"I split up the money so many different ways. I mean, I've only been up a week, but I always donate to my animal charities, so that will continue," Alt said.
Carol noted that she donates to Denise's Washington Heights Cat Sanctuary, and she decided to add "another donation to women's health issues."
"I've never done anything in my career for the money, ever. I didn't do things, and would have made a lot of money, because it just didn't go with what I thought my brand was or what I thought the public perception would be."
Carol gave an example, saying that in 1985 she worked with the cigarette brand Virginia Slims and although her name wasn't on the cartons, she was still associated with the company due to her modeling deal.
Alt didn't like how she had "no control" over what goes up about her on any other platform, and she enjoys that her OnlyFans account is completely hers to control.
WATCH: Carol Alt, 62, explains why she decided to launch an OnlyFans account
"I just wanted another way to connect with fans where I felt like I could put up whatever I wanted to put up, talk about whatever I wanted to talk about and connect more with my fans," she explained.
Speaking of the reaction she received after the news broke of her OnlyFans account, Alt said she was "surprised," as she views the service as "just another platform."
"Frankly, I have to say I'm a little surprised because for me it was just another platform, but I knew it had, you know, a shady kind of image at the moment. I'm really kind of shocked at the reaction or as Whoopi Goldberg on 'The View' said, 'As long as they're tasteful,'" Alt continued.
Alt told Fox News Digital that she was introduced to OnlyFans by Denise Richards' husband, Aaron Phypers. Aaron called Carol up and told her that his wife was on the platform and explained what it was.
WATCH: Carol Alt says Denise Richards and Richards' husband introduced her to OnlyFans
"I got on the phone with Denise later on, and we're in a series together called 'Paper Empire,' and we're co-stars in that and we work well. We'll be working quite closely together, and she said, 'Girl, I'm getting hired off of OnlyFans.' That was the clincher for me," Alt explained.
The 52-year-old actress debuted her own OnlyFans account in June 2022, a few weeks after her daughter Sami Sheen, 19, joined the platform.
After her conversation with Richards, Alt told Fox News Digital that she called her manager Scott Hart immediately, and said, "this might sound really crazy, but I think I'm going to do this."
LIKE WHAT YOU'RE READING? CLICK HERE FOR MORE ENTERTAINMENT NEWS
Carol's manager wanted to hear the pros and cons before supporting her decision. "He supported me in everything I've done, even when I've turned down work because I didn't think it was right. I mean, we lost $100 million on a deal."
Alt explained that her page will include "tastefully done" nude photos because she's "not doing anything off brand."
"For me, a woman who's older, who's intelligent, who's accomplished, who's opinionated, who makes you think, who keeps you on your toes, who keeps herself well, should be represented, and I just don't feel that we are," she explained.
Alt explained that in the span of her multi-decade career, no decision she's made has been easy or agreed on by everyone in her life.
"You know, my whole career has been a risk. From the moment I stepped out of my house, either as the fireman's daughter from Long Island till the minute I put OnlyFans up. Every decision I have made has been agonizing," Carol explained. "No decision has been easy."
WATCH: Carol Alt says her entire career has been 'a risk'
After launching her modeling career in 1979, Alt found mainstream success when she landed the cover of the Sports Illustrated Swimsuit Issue in 1981. The New York native has fronted campaigns for luxury brands, including Versace, Armani and Givenchy. 
CLICK HERE TO SIGN UP FOR OUR ENTERTAINMENT NEWSLETTER
The model has reportedly appeared on over 700 magazine covers, including Harper's Bazaar, Vogue, Elle and Cosmopolitan. She is also an actress and has penned several books.
CLICK HERE TO GET THE FOX NEWS APP
In July, Alt walked the runway at the Sports Illustrated Swimsuit show during Miami Swim Week.